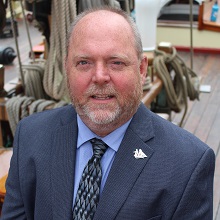 Jeffrey Buchheit, Executive Director

Jeff came to Pride of Baltimore in February 2019 after serving as the executive director of the Baltimore National Heritage Area for 11 years. Prior to 2007, he served as the assistant director of the Museum Assessment Program at the American Association of Museums and as executive director of the Historical Electronics Museum in Baltimore. Jeff began his career interning at the Smithsonian's National Air and Space Museum and the John F. Kennedy Center for the Performing Arts in Washington, D.C. He holds a Bachelor of Arts from Miami University and a Master of Public Administration from Southern Illinois University.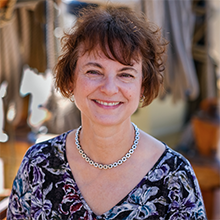 Erica Denner, Assistant Director

Erica joined Pride of Baltimore in May 2015 to help the organization move forward on its new path to long-term sustainability. She has more than twenty years experience working with small non-profit organizations in a variety of roles. Before joining Pride, she had worked in the Baltimore maritime community for eight years, with the Downtown Sailing Center, the Great Chesapeake Bay Schooner Race, and Sail Baltimore. Erica is a sailor. She worked as first mate on a charter sailboat in Baltimore for eight years and taught sailing as a U.S. Sailing keelboat instructor. Originally from Ohio, she is an Ohio State University graduate.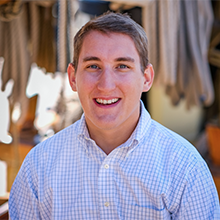 Patrick Smith, Program Coordinator

Patrick joined Pride of Baltimore as a  deckhand on Pride of Baltimore II in March 2014 for the War of 1812 Bicentennial season and again in 2016 for the Great Lakes tour. He joined the office staff in the fall of 2016, acting as a liaison to the ship and largely responsible for updating Pride's social media channels. In 2018, Patrick left Pride to work for the Chesapeake Conservancy, but returned to Pride as the program coordinator in February 2019. He is the proud producer of our "Traditional Tuesday" video series. Patrick is from Pasadena, Maryland, and has a B.A in History from Saint Michaels College. He spends his free time out on the water and contends he is a hero in his mother's eyes.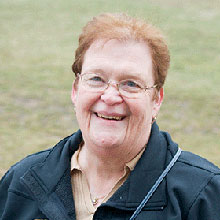 Paula Belletiere, Accountant

Paula started her career in the accounting field in Pennsylvania after completing college, eventually moving to the Baltimore area. After spending another 30 years in corporate accounting and the account software industry, she decided to retire. Since retiring, Paula has worked part-time as the accountant for Pride, opened a full-service travel agency franchise called Cruise Planners, continues to service several of her long time software clients, and is serving her second term as Treasurer of the Board for the Baltimore Chapter of National Association for Catering and Events (NACE). Paula began working with Pride in November 2005.