Due to the uncertainty that we are all facing in the midst of these challenging times, Pride of Baltimore, Inc.'s board of directors decided to close Pride of Baltimore II to the general public for the 2020 season. Even though the ship won't be sailing, Pride staff will continue working to prepare for a strong 2021 sailing season. The decision to tie up Pride II for the season was based on a number of very important factors, including the safety and well-being of our crew, the public, and our office staff, as well as an attempt to shore up our finances for our long-term sustainability. This unfortunate, but necessary, move will allow us the greatest flexibility to once again serve as a sailing ambassador for Baltimore and Maryland once the worst of this crisis is behind all of us. Read more ...
If you want to receive news about Pride II right in your inbox, be sure that you are subscribed to Sail Mail, our e-news.
---
Do you have a passion for sailing or a love of adventure and the great outdoors? Sailing aboard Pride of Baltimore II might be your opportunity to experience the hands-on challenge of sailing a traditional ship. As guest crew, you will work alongside Pride's professional crew and participate in all aspects of life aboard the ship — up to your level of interest and ability. You will stand watch, steer the vessel, help with ship's maintenance, and more.
Pride typically sails with a professional crew of 12 men and women, including the captain, ship's cook, two mates, bosun, engineer, and six deckhands. There are three passenger cabins with two berths each available for guest crew, allowing up to six guest crew to share co-ed accommodations.
Grab your gear and come aboard Pride of Baltimore II for an overnight sailing adventure! Applications are reviewed on a first-come, first-served basis. Scroll down to view this year's guest crew experiences (we add to the list as we confirm Pride's schedule, so check back periodically).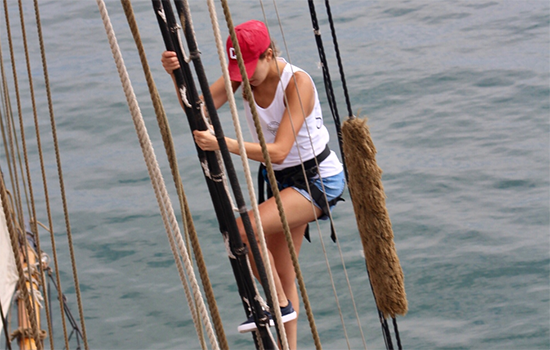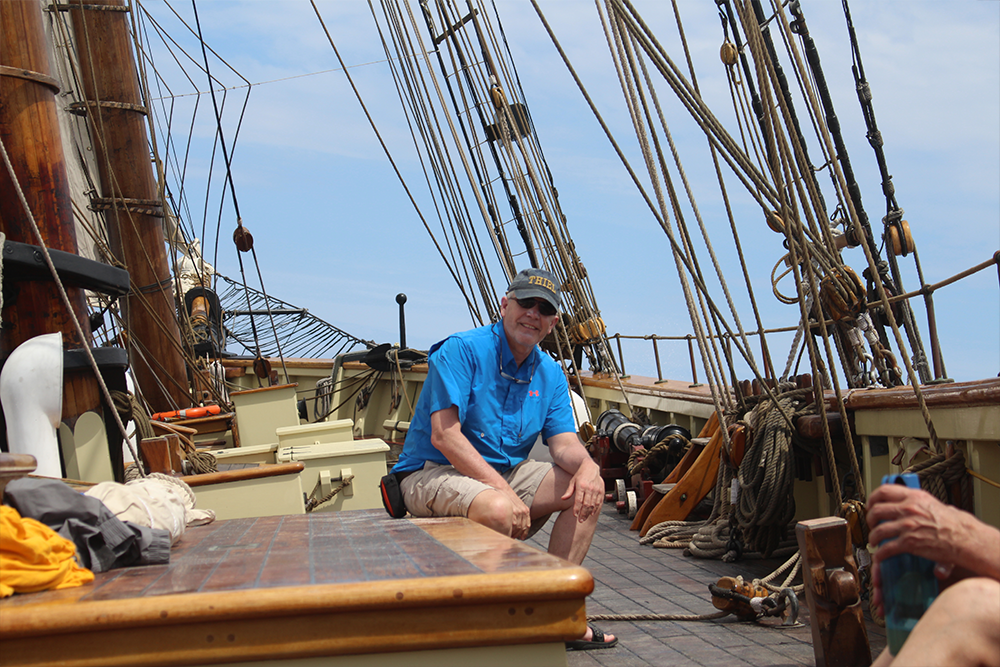 Below are some useful links about our guest crew opportunities aboard Pride:
What is it like to be guest crew? Check out these resources from folks who came aboard:
Cancellation Policy: Guest crew reservations may be canceled up to ten business days or more prior to departure with a full refund. To cancel an existing reservation, please contact Pride of Baltimore, Inc. at 410.539.1151 or pride2@pride2.org. Cancellations made fewer than ten business days prior to a departure will not be refunded. Should the captain or Pride of Baltimore, Inc. cancel the guest crew experience due to weather or extenuating circumstances, a full refund will be given.
Guest Crew Passages
Check back periodically for additional 2020 guest crew experiences.
Passage
Board Date
Deboard Date
Price
Availability
Baltimore to Annapolis and back

Sail from Baltimore to Annapolis and back to Baltimore. This is an overnight trip in the northern Chesapeake Bay. On the return from Annapolis, you will have the opportunity to work alongside our professional crew and welcome students from Annapolis aboard for the return trip to Baltimore.
March 26
March 29
$300
Canceled
Baltimore to Annapolis and back

Sail from Baltimore to Annapolis and back to Baltimore. This is an overnight trip in the northern Chesapeake Bay. On the return from Annapolis, you will have the opportunity to work alongside our professional crew and welcome students from Annapolis aboard for the return trip to Baltimore.
April 2
April 5
$300
Canceled
Baltimore to Annapolis and back

Sail from Baltimore to Annapolis and back to Baltimore. This is a slightly shorter overnight trip in the northern Chesapeake Bay. On the return from Annapolis, you will have the opportunity to work alongside our professional crew and welcome students from Annapolis aboard for the return trip to Baltimore.
April 17
April 19
$175
Canceled
Annapolis to Bermuda Ocean Race

June 4
June 14
$3,000
SOLD OUT
Bermuda to Baltimore/Annapolis

June 14
June 24
$2,800
SOLD OUT