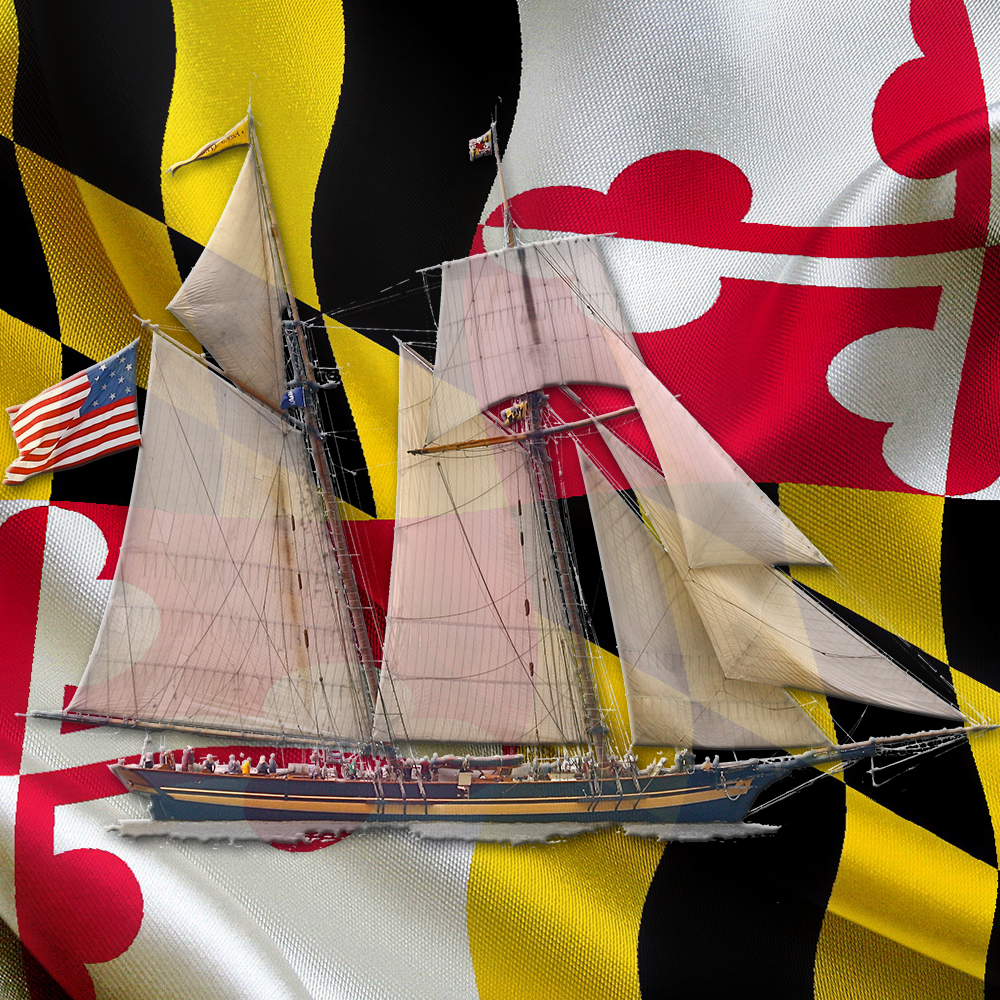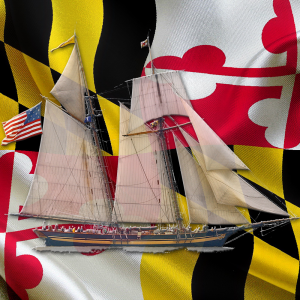 Pride of Baltimore Inc. is proud to announce a new public-private partnership with the state of Maryland to promote economic development for the state and city of Baltimore. New state funding will allow Pride of Baltimore II to expand its economic development activity in the state, around the country and in other nations.
"Pride of Baltimore II is a wonderful symbol of the rich maritime heritage of both our state and Baltimore, and the ship generates extremely valuable exposure and goodwill wherever she goes," Governor Larry Hogan said in a press release about the new partnership with Pride. "We are pleased to have a new partnership with the Pride to have her help carry our message across the state, nation and globe — that Maryland is a great place to do business."
The state has committed major funding to Pride of Baltimore Inc. for the next three years. The organization will use the funds to underwrite the Pride's activities and expand its focus on selling Maryland and Baltimore as strong economic markets.
"Pride's mission has been to promote historical maritime education, foster economic development and tourism, and represent the people of Maryland in ports throughout the world," said Rick Scott, executive director of Pride of Baltimore Inc. "We are thrilled to have a new partnership with Maryland and we will be working closely with the Maryland Departments of Transportation and Commerce to promote economic development here."
As one of the most respected tall ships in the nation, Pride of Baltimore II generates intense excitement at every port and provides a vivid reminder of the state's rich commercial history and vibrant economic opportunities.
"We know the value the Pride brings to our efforts to market Baltimore and Maryland to business leaders and entrepreneurs," said Mike Gill, secretary of the Maryland Department of Commerce. "The ship is a wonderful ambassador and a piece of our history that will be an incredibly exciting messenger for us around the country."
Along with the state support, Pride of Baltimore Inc. will this year launch a corporate membership campaign to generate new revenue to support the Pride's activities. The organization is also reaching out to the public to secure new individual supporters.