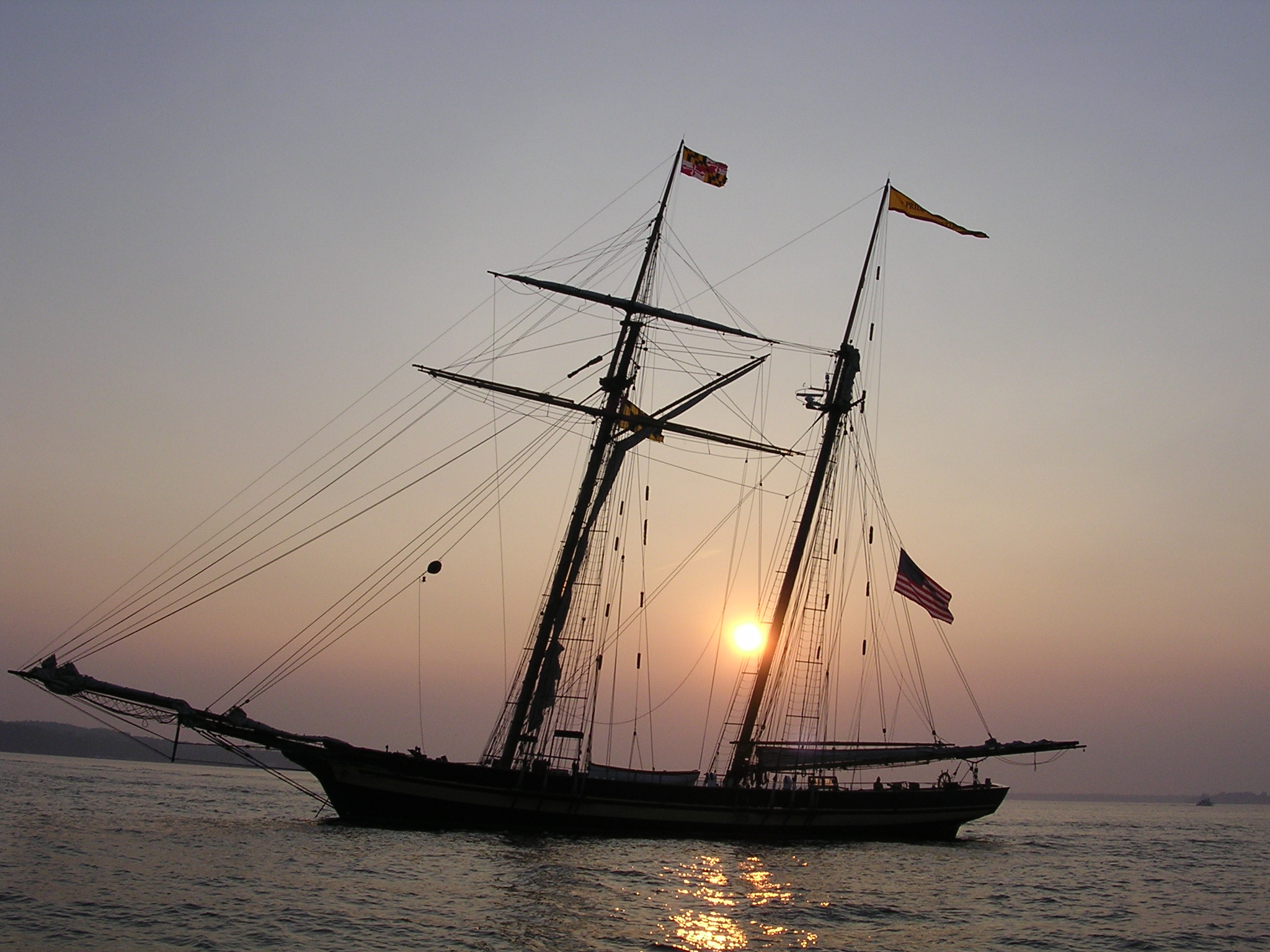 Pride of Baltimore, off the Magdalen Islands
Gulf of St. Lawrence
June 22, 2016
It always takes a couple of days to settle in to the routines of a passage. We are two days out of Lunenburg, and this life is beginning to be normal for everyone. It will get normal enough that when we reach port again, it will be an assault on the senses. The sight of cars zipping here and there, of brightly colored signs and flashing television screens, the sounds of too many people talking too loud and too fast, the smells of growing things and perfume and exhaust and pizza, will all be jarring in comparison to this sere, majestic world we now traverse, with its long sine waves of light and dark, wind and calm.
We are under sail, in the gulf of St. Lawrence, on a close reach in light wind. It's quiet. Pride, even when sailing fast in a brisk wind, doesn't make a heck of a lot of fuss. Many sailing vessels, both modern and traditional, will make a terrible racket — they creak and groan, they rumble and cavitate, they pant and shudder like exhausted athletes. Pride whispers along, throwing a moderate bow wave but leaving almost no wake, whether she is going 4 knots or 10.
The quiet rules. The ship ghosts along at 5 or 6 knots in a flat sea and a light west wind, and all of her crew — even the young, loud ones (you know who you are) — speak in low tones, unwilling to disturb the peace. And so, we are downright stealthy. We have snuck up on fishermen before, in the Chesapeake. Occasionally, we — a 157 foot sailing vessel, more than 100 feet high, weighing 185 long tons, with 14 people aboard — sneak up on a dozing seabird, and send it skittering across the water away from us, emitting a series of alarmed squawks. Now, sneaking up on some guys in a motorboat who have had a fair amount of beer is one thing, but sneaking up on a wild animal in its natural environment — that is sneakiness, indeed. Luckily, we have cannons for when we want to draw attention to ourselves, or else we would sneak into ports all over the Great Lakes and no one would be the wiser.
Anything that can blend that fully into an environment probably belongs there. This particular beast is in her natural environment — a wonderful thing, don't you think?
-Jordan Smith