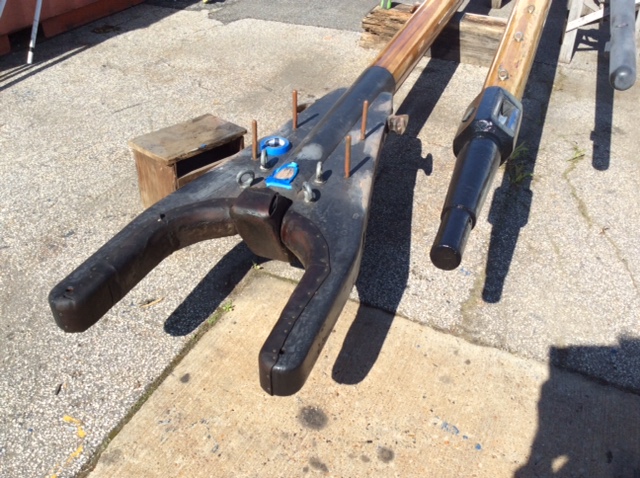 Help us dress and move the spars! The fine weather of today and forecast thru the weekend after the recent, all-day rain on Thursday is an opportunity to jump onto the last of the cosmetic protection of the spars in anticipation of moving them aboard later next week so they can be rigged into sailing position. The varnish was done in January and February. Once this final bit of protective coating is completed…"dressing" of the spars will commence this weekend and first part of next week before the spars start going aboard. Dressing is the moniker referring to putting any rigging that is fixed to the spars before being rigged into place aboard the ship.
Anyone looking to give a hand…come on by. Email me, Captain Miles, at jan@pride2.org.
Especially the later part of next week for the moving of spars aboard in preparation of rigging into place.
Remember, many hands make light work! For the moving of the spars…the more hands…the lighter the moving of the spars will be.
Come when you can. Go when you must. We are here every day working from 8 AM to 5 PM. We have great food provided by Kevin Moran! We thank you for your help!