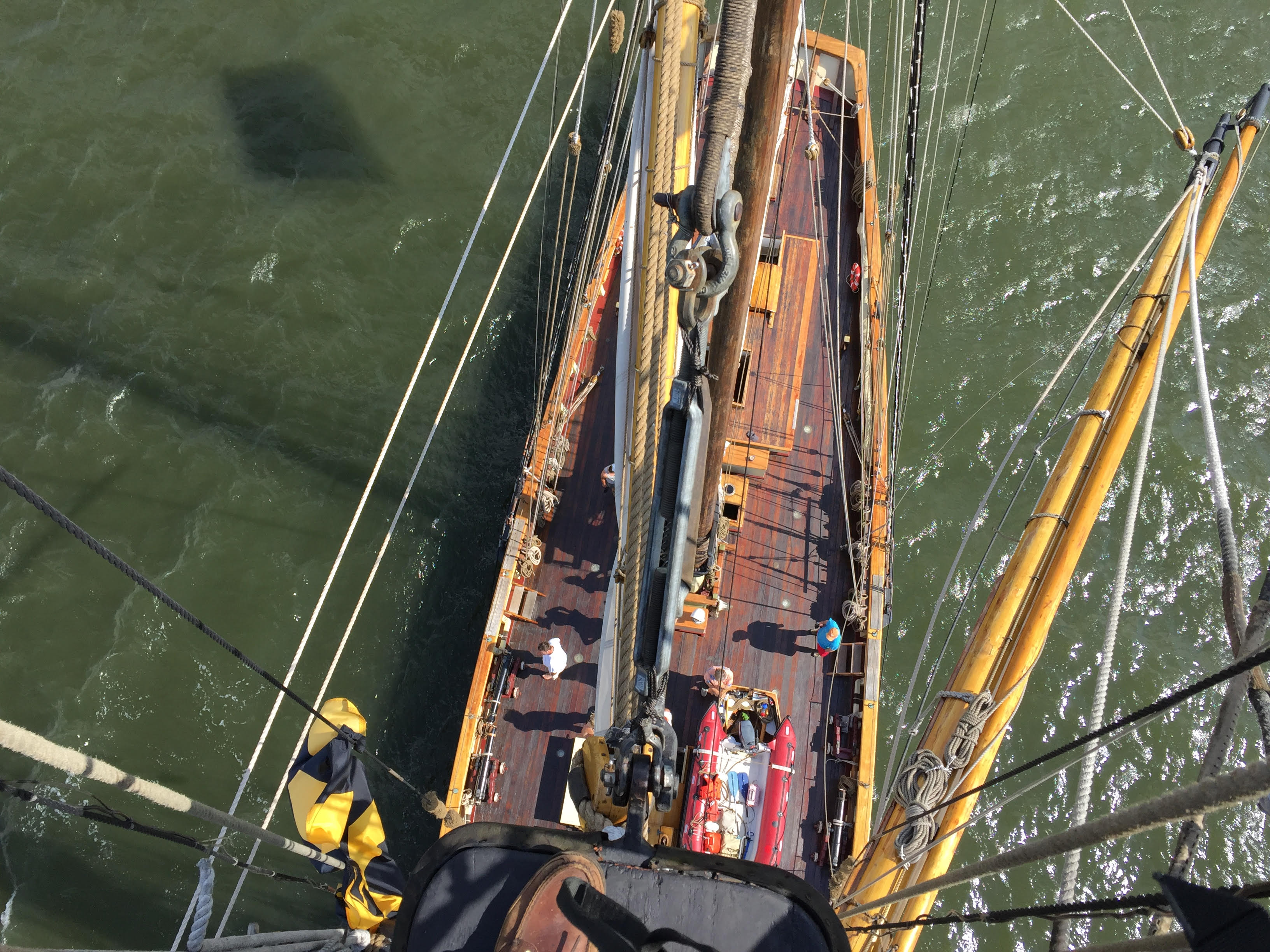 Date: Tuesday June 14, 2016
Time: 1810 EDT
Postition: 38d 50.5 North X 73d 07.3 West
There be fishing going on out here!
There is a swath of water occupied by some eight fishing vessels out nearby Pride II.
The swath is about 56 nautical miles long by 15 nautical miles wide, oriented southwest to northeast just west of the edge of the continental shelf. There are three canyons along the southeast side of this swath. Wilmington Canyon. Spencer Canyon. And Lundenkohl Canyon.
The names of the fishing vessels are Queen of Peace, Jersey Girl, Chrismar, Blue Wave, Hunter, Abbie + Holly, Linda and Sovereign Star. All have been moving in changeable directions at speeds between 3-5 knots.
How do we know this? It is called AIS. Or Automatic Identification System. Not unlike the beacons commercial planes use. There is a lot of information one receives passing between all vessels within range of the radio signal. Signal propagation is pretty good today so we can "see" at least 50 nautical miles. So, not only can we read the names of the vessels, but take note of the direction they are traveling, the speed they are traveling, as well what they are doing. There are other vessels we can see, but they are self designated as doing something other than fishing. Such as motoring or sailing.
Meanwhile the sea has smoothed out some. Wind is now out of the southwest or coming up from right behind Pride II as it heads northeast. Being only about 10 knots of wind and Pride II is making better than 7 knots under power, we are not feeling much wind aboard. So we are making pretty good speed while the opportunity exists.
Signed, Jan C. Miles