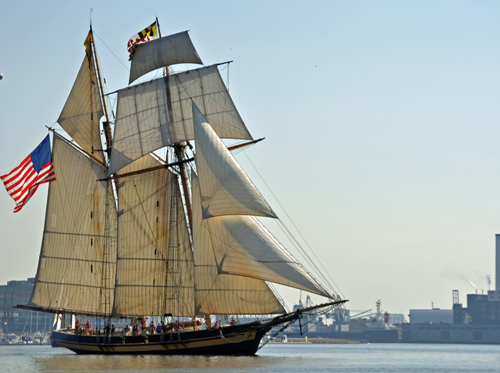 The Zodiac Group has been engaged by Pride of Baltimore, Inc. (Pride) to gather information to help its leadership guide the activities of Pride of Baltimore II (Pride II) in the future.
Pride II has been sailing as a goodwill ambassador for the City of Baltimore and the State of Maryland since 1988. She has visited more than 200 ports and 40 countries, sailing over 250,000 nautical miles, promoting historical maritime education, seeking to foster economic development and tourism, and representing Maryland for three decades.
For more information regarding the state of Pride in 2018, please refer to Questions & Answers About Pride, Inc. and Pride II in 2018.
The organization is committed to building a bold new strategic plan to establish a sustainable financial future for the ship, as well as a relevant, recognized, and valued contribution to the city and state. This is the 30th anniversary of Pride II and she can sail well into the future with adequate resources.
You have been identified as a key voice in the conversation to be heard. Please take a few minutes and answer the following questions to the best of your ability. Your input will be invaluable as we build a new and prosperous future for Pride II. Please submit your thoughts by Sunday, November 11.
Sorry, the survey is closed. We needed to receive all responses by November 11.