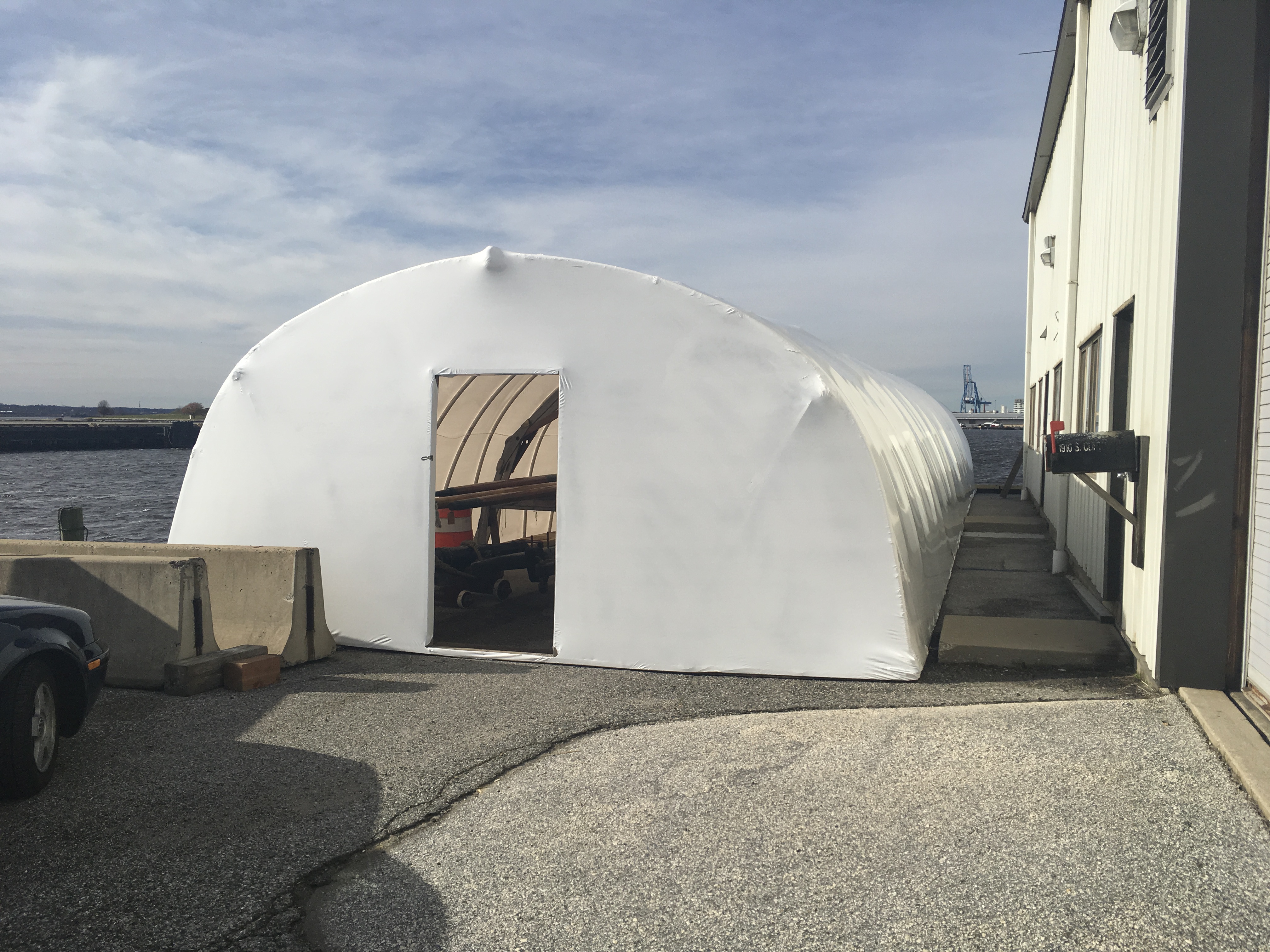 Sparlandia before the bombogenesis (above) Sparlandia after the bombogenesis (below)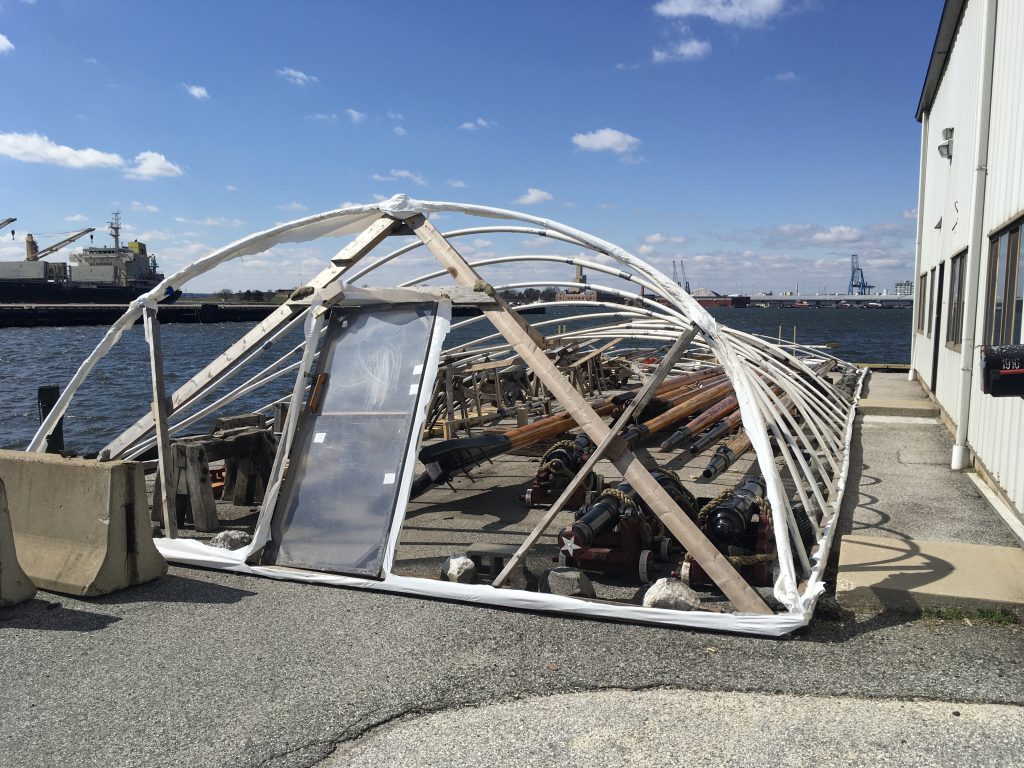 Wreck of "Sparlandia" (winter shoreside storage and work shed for Pride of Baltimore II's spars)
Well formed.
Skilled crafting of several materials married together.
A fine design.
Several winter "voyages" successfully made.
All came to a dramatic end during the bombogenesis wind storm in Baltimore on Friday, March 2, with gusts of around 75 miles per hour reported in certain locations.
Sparlandia had successfully experienced 60 miles per hour gusts during past "voyages." March 2's forecast called for the same – not quite.
A group of alumni crew have volunteered to come together this Saturday, March 10 to recover surviving remnants and to clean up.
Vale, Sparlandia!