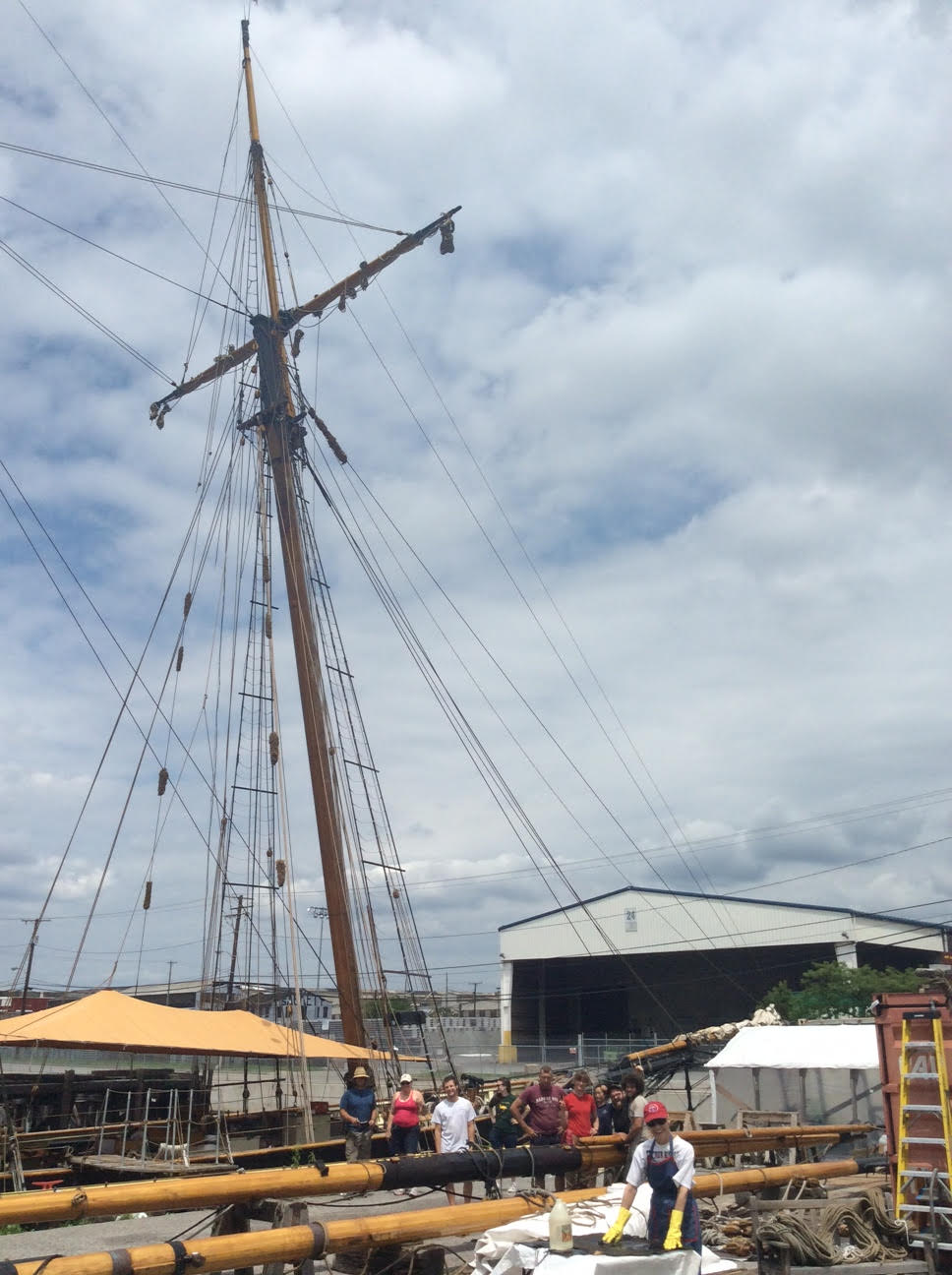 View the photo below and enjoy the most visible proof of PRIDE's Rig-Up 2015 progress.
We crossed the top-yard before lunch
Sunday
. All hands given
Sunday
afternoon off after clean-up after lunch. First short work day since May 11th start of the great unwrapping. Been going 7-day work weeks since start. With luck ought to be trial-sailing next week before USCG Inspection just before arrival of French Frigate L'HERMIONE to Baltimore.
Obvious to all more to do before trial sailing. Come join us? Email me at
jan@pride2.org
. Thanks!